ADVANCE TICKETS
$35 Runner
$10 Dog
RACE DAY
$40 Runner
$10 Dog
SPONSORS
Cabarrus Brewing Company
Animal Hospital of Kannapolis
Ben Mynatt Family of Dealers
Bill & Ann Cannon
Camp Bow Wow of Concord
Carlos Moore Architect
Family Wealth Partners
Jason's Deli Huntersville
John Street Graphics
Keep It Stored
Troy Boy Smith
Turner Orthodontics
Download this year's flyer ↓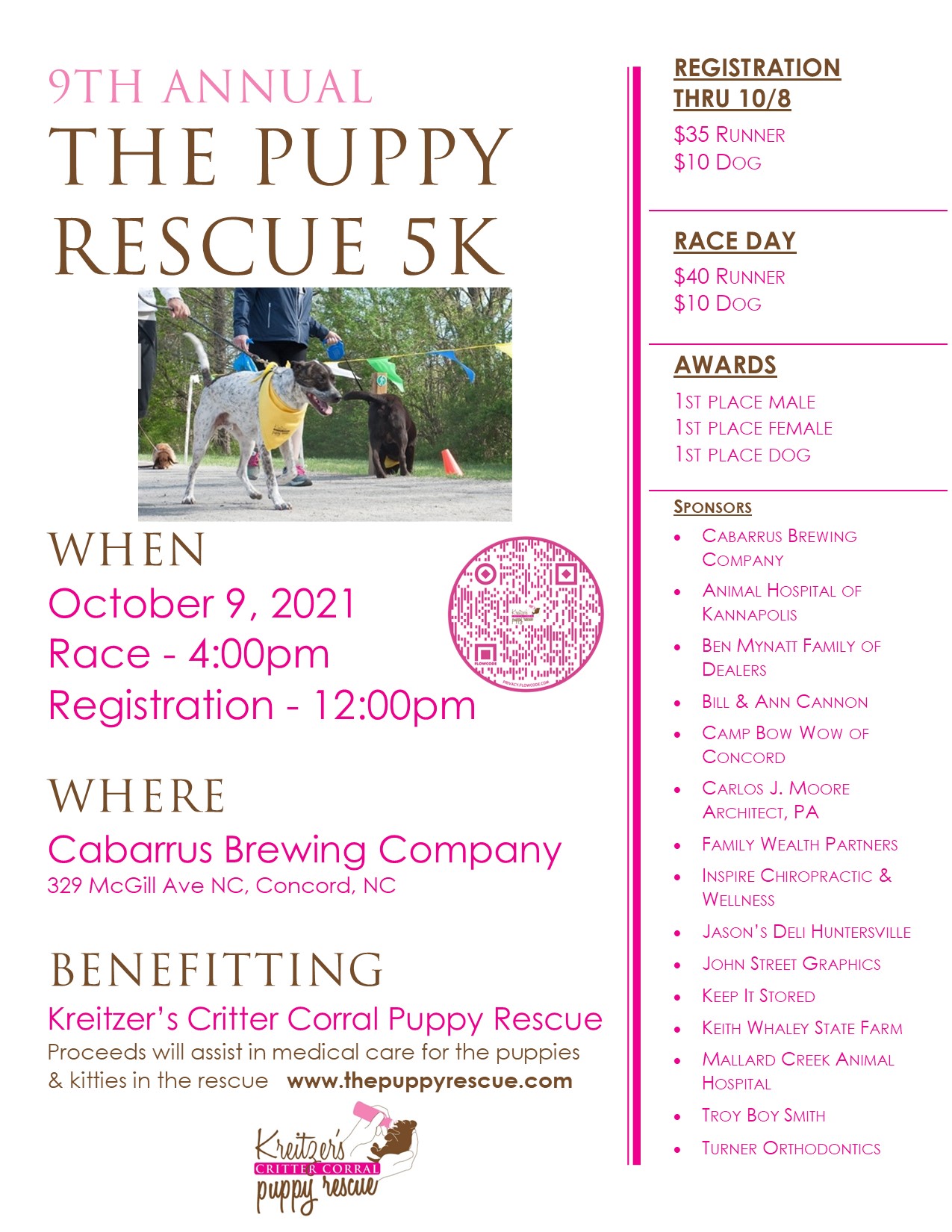 How we got started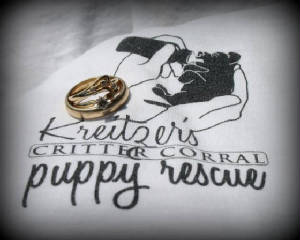 In January 2004, while volunteering for another organization, a litter of Australian Shepard puppies were brought in and needed a place to go.
The person who usually took the puppies had just recently had a PARVO outbreak at their location and was unable to take in young unvaccinated puppies.
Bill & Liz took them into their home, bathed them, fed them got them all the medical treatment they needed including shots and found them their very own "FUREVER HOMES".
That was the start of their rescue. Since then they have rescued and found homes for hundreds of abandoned and unwanted puppies and dogs.
The specialty of this rescue is hand raised puppies.
We called them our "bottle babies". These "babies" for one reason or another do not have a dog mommy to feed them so Bill, Liz, and the volunteers become the surrogate parents. They feed them every 2 to 3 hours round the clock.
We rescue, raise them and help them find forever homes.